Cooking Class Singapore
Welcome to Cooking Class Singapore!



Cooking Class Singapore is a cooking training centre which provides hands-on classes for a board varieties of cuisines, patisserie and baking. Our hands-on classes focus on classic cooking and baking techniques.
All courses are taught by professional chefs. Our chefs aim to provide a fun, engaging and supporting environment for those who seek to broaden their culinary horizons.
People from all walk of life and tourists attend our classes hoping to further and upgrade your cooking skills. For corporations, we provide various team building cooking packages to bring the best out from your team and enjoy a unique cooking experience.
(b) For private events including kids' birthday parties, hen's parties, wedding anniversary celebrations, new product launches, private friend/family gatherings and corporate roadshows, our teams can cater to your needs. Our modern open concept kitchen studio is equipped with state of the art equipment, stoves and ovens.
CookingClass-Singapore.com is an
o
nline Consumers-to-Cooking Class and Baking Class service provider in Singapore
.
We carefully handpick professional cooking and baking schools in Singapore to give you the best services within Singapore. These schools are certified top notch, legitimate and reputable.
Our MISSION is to provide you with established Cooking and Baking Schools that provide quality customer service at reasonable fees in Singapore.
Our PRIORITY is YOU as a Satisfied Consumer to get into learning with a professional culinary school in Singapore as soon as possible.
You can expect a lot more. Nevertheless, we have envisioned our website to be not like the others by offering you so much more.
More Information:



The best judgments come from the best set of information.
We have peppered our sites with different data on a large range of cuisines, from Indian to Chinese, Bali, Vegetarian, Vietnamese, Korean, Japanese, Thai, Italian, French and even Mediterranean/Middle East dishes such as Morrocan and Lebanese.
We'll show you their quirks and, most of all, how to find the best cooking classes of your choice in Singapore.
Updated Hands-On Classes:



We've been there before.
We presumed the classes at respective Cooking and Baking Schools advertised online are still running. Later on, we realised that it was over several weeks ago.
Talk about a completely dampened spirit. We don't want that to happen to you, so we recommend to you Cooking and Baking Schools that constantly update their classes promptly.

Plenty of Hands-On Cooking and Baking Classes:



Singapore may be small, but we have so many cooking and baking classes available. You can go for formal courses offered by professional schools or academies or informal ones, which are also called recreational cooking.
You can also specialise in baking and cake decorating classes. You can focus on a certain subject matter as well such as gum paste or sugar paste recipes, Singaporean Indian Cuisine, certain kinds of desserts or pastries, chocolate cakes – you name it!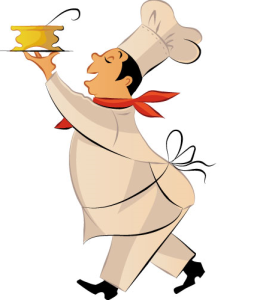 And the best part is . . .
You can share the love of cooking and baking with your loved ones. We have Children's Birthday Parties, busy moms, students, working girls and guys, vegetarians, and even Team Building Cooking Packages.
Spread the love of food today and, who knows, be the next Gordon Ramsay.
See you at our Hands-On Cooking Classes and Baking Classes.